Welcome
We are interested in promoting the growing, propagation and conservation of alpine, rock garden and woodland plants, small hardy herbaceous plants, hardy and half-hardy bulbs, hardy ferns and small shrubs.
Anyone can grow these diminutive beauties and with the trend towards smaller plots they are ideal for the modern garden - they can even be grown in a window box.
Coronavirus Update 29-03-2020
We've added a Virtual Show page to the website, so you can post pictures of your plants for all to share. Go to the Shows menu, then choose Virtual, take a look at the photos there, then add your own.
In light of the Government guidance issued on March 12th, we have taken the disappointing, but necessary, decision to cancel our next two events: the lecture by Kevin Hughes on Thursday March 19th, and the Spring Local Show on the Saturday March 21st. And now the main body of the AGS in the UK has decided to cancel all Shows until the end of May, which means that our main Show on Saturday April 25th will not be going ahead either. We will provide updates here and on our Facebook page.
Seasonal Focus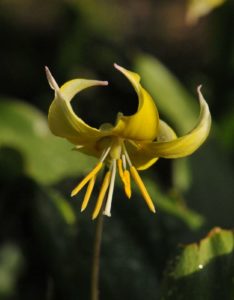 Erythronium 'Pagoda' , believed to be a hybrid of E. tuolumnense and E. 'White Beauty', this has a well-deserved RHS Award of Garden Merit. I love the pink tips to the petals.Jamie Chambers.
Upcoming Events
October 15 @ 8:00 pm

-

10:00 pm