About Us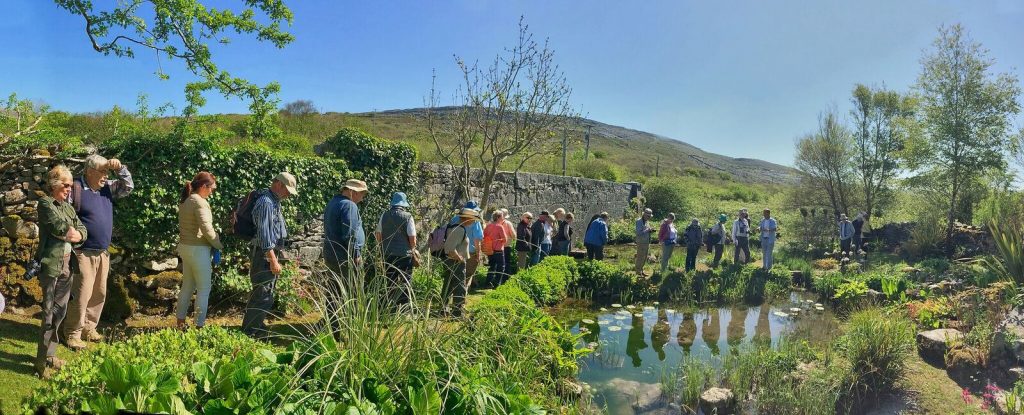 The Group provides a forum for all gardeners interested in growing those small plants suitable for rock and woodland gardens, including small hardy bulbs and dwarf shrubs.
We hold an annual show in Cabinteely Community School, usually in April (see Main Show), to which all are welcome. As well as a large display of gorgeous plants there are plant stalls from which you can start or add to your collection, demonstrations, refreshments and opportunities to talk to people who are expert in the growing of alpine and related plants. We are a friendly lot so why not join us this year? You could acquire a hobby that will give you joy and satisfaction for the rest of your life.
Our activities include:
lecture meetings monthly from September to May, with outstanding speakers from home and abroad; some of them are nurserymen who bring plants for sale (see Programme).
workshops and demonstrations on all aspects of cultivation, propagation and exhibition of rock and woodland garden plants.
Group visits to private and public gardens and nurseries throughout Ireland in the Spring, Summer and Autumn.
an annual alpine weekend held at An Grianán, Termonfeckin, County Louth, supported by AGS members from the Dublin, Cork and Ulster Groups (see Weekend).
an annual members' lunch and pre-lunch lecture.
a local show in early Spring at which advice is given by experienced exhibitors on growing and showing alpines (see Local Shows).
our main show in late Spring, which is the premier flower show in the Republic and is strongly supported by our sister AGS group in Ulster (see Main Show). This show includes a substantial artistic section for drawings, paintings and photographs of alpine plants in the wild and in cultivation.
The group has an extensive Library which is available to members. The Newsletter, published twice a year, gives information about the Group's activities as well as articles. Members who are experienced in building and maintaining rock gardens are available to provide advice for new members.