36th Alpine Weekend
November 15, 2019

-

November 17, 2019
Lecture Programme
Saturday 16th November
10.30 Julian Sutton – Beneath the Trees
14.30 Hester Forde – Enchanting Plants
16.00 Johan Nilson – Bulbs and Alpines at Gothenburg Botanic Gardens
Sunday 17th November
9.30 Julian Sutton – A Plantsman's Guide to the American West
2.00 Johan Nilson – My Favourite Plants and Plantings at Gothenburg Botanic Gardens
Speakers:
Hester Forde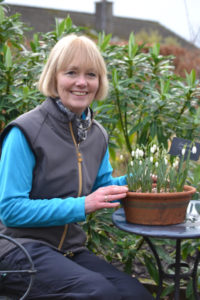 Hester Forde is a renowned plantsperson, lecturer and garden writer. Anyone who has visited her garden 'Coosheen' in East Cork will know that she has an insatiable appetite for plants. Her garden has featured in a number of renowned publications such as 'The Garden', 'Eden' and 'Gardens Illustrated' and she is a regular contributor to 'The Irish Garden' magazine. Hester is well known as the driving force behind the annual Snowdrop Gala and the Cork Alpine Hardy Plant Society, and she has lectured extensively throughout Ireland and the UK.
Johan Nilson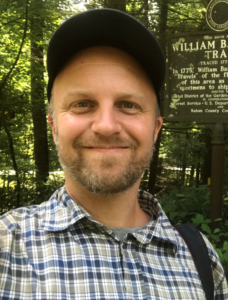 Since 2009, Johan Nilson has worked at the Alpine Department at Gothenburg Botanic Garden, where he looks after large parts of the Alpine and Bulb Collections, including the Himalayan/Asian part of the Rock Garden (the Asian peat walls). Johan has a broad interest in plants and has travelled widely to experience them in the wild. Besides a particular interest in the Himalayan region, he has been on numerous expeditions to such destinations as Eastern and Western North America, Greece and Turkey. After attending the SRGC Discussion Weekend at Pitlochry, Scotland in 2007, Johan's fascination for alpine gardening and plant cultivation really took off. Growing and propagating rare and unusual plants is now one of his big passions and something that his position at Gothenburg Botanic Garden enables him to do daily.
Julian Sutton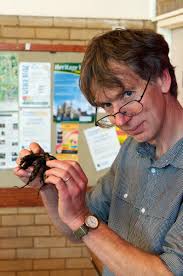 Julian Sutton is a lifelong plantsperson. He started out as an academic botanist and caught the cultivated plant bug while working in research at Ness Gardens, where his future wife Sarah also worked. They ran a small mail order nursery, Desirable Plants, for many years, but have now scaled back to 'rare spares from their garden'. His particular plant interests include a very wide range of bulbs, ferns and small woodland perennials. Julian is an experienced and energetic lecturer and has lectured widely in the UK and Ireland.
Directions to An Grianán
From the South:
Travel on the M1 motorway and exit at junction 10 immediately after crossing the Boyne Cable Bridge.
Take third exit off roundabout heading for Monasterboice / Drogheda.
From the North:
Travel on the M1 motorway and exit at junction 10 immediately before crossing the Boyne Cable Bridge.
Take first exit off roundabout heading for Monasterboice / Drogheda.
All routes:
At next roundabout take second exit heading for Monasterboice
At next roundabout take first exit onto the old Belfast road heading north.
After 4km approx immediately after Pope John Paul's monument turn right into filter lane at sign for Termonfeckin.
( this is after two lanes merge into one climbing hill. )
Drive approx 6k directly to a dangerous partially blind crossroads. Straight through .
Drive 5km approx and take Left turn at T junction.
Right turn after 100m.
Drive directly into Termonfeckin to a T junction facing Church.
Left turn and after 100m, right turn at lights for An Grianan.